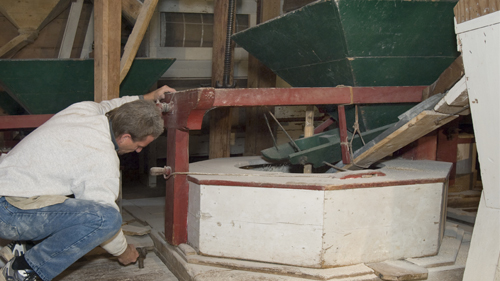 Have you ever seen and heard an 19th-century mill in operation?
Nestled in a wooded gorge, this picturesque three-story grist mill still grinds grains the way it did in 1874.
Sample the nutty flavour of oats toasted and turned on the cast-iron floor of the kiln, heated by the maple fire. Feel the mill in action and hear the whir of wooden gears as shafts and pulleys turn the original Scottish granite millstones.
A treat for the senses, the grist mill is particularly appealing to visitors interested in Nova Scotia industry, water as a power source, rural community lifestyle and early industrial machinery.
Enjoy a leisurely stroll on the walking trail or picnic near the water.
Check out this great about blog post about Balmoral Grist Mill from Another Walk in the Park.